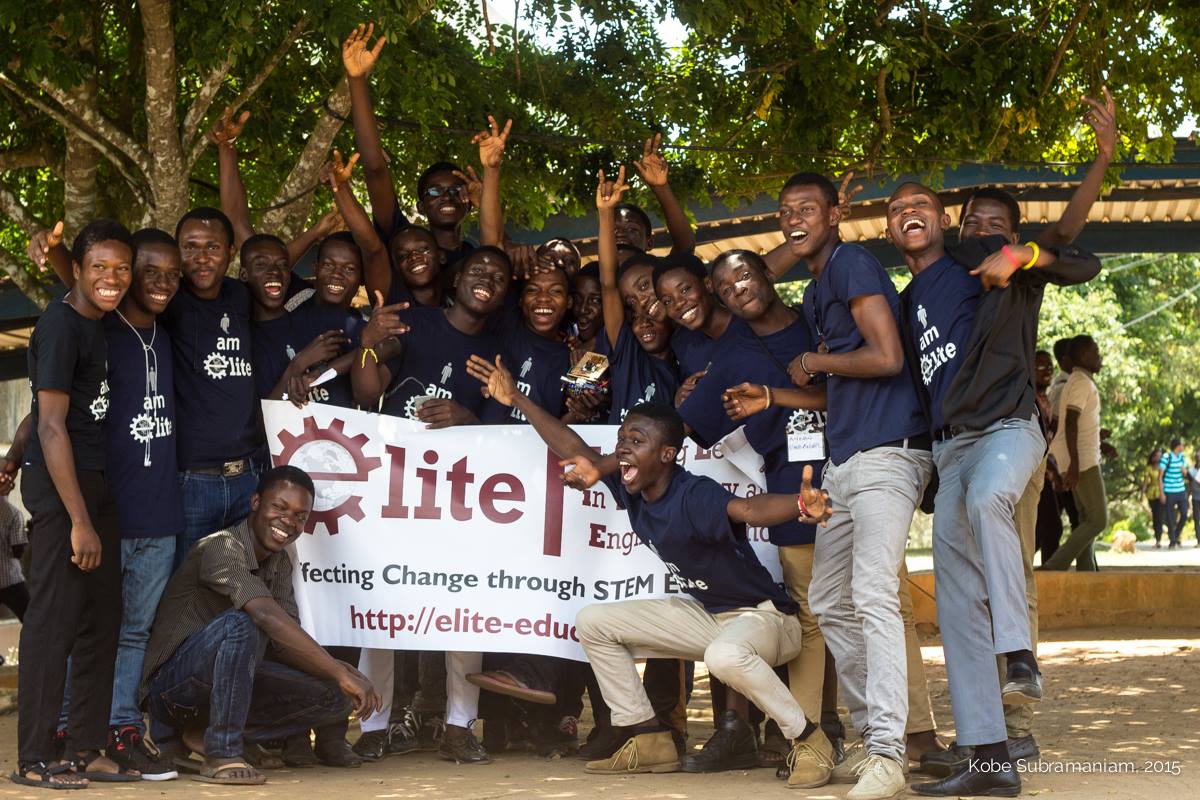 Ghana 2017
ELiTE's summer camps in Ghana will continue for the 9th straight year, bringing together over 80 aspiring engineers and scientists from across Ghana for our intensive Summer Institute for Technology and Engineering (SITE) program. These residential camps, which run almost two-weeks in length, will be held on the campus of the University of Ghana (Legon) for girls and the University of Cape Coast for boys, bringing together some of the top science students from Ghana's most prestigious senior high schools.
SHS students can APPLY HERE to participate.
University students wishing to serve as Teaching Fellows can APPLY HERE.